We have experience in arranging and hosting all aspects of events such as festivals, red carpet premieres industry and corporate events of all size and scales.
We can work on all or selection of the following components of your event; media coverage and live interviews at your event, creation and management of the invitations including inviting any key industry bodies, interest groups and individual/VIPs to attend, promoting the event and public sales, arranging hosts and providing key speaking notes, organising entertainment, seeking sponsorship and general event management tasks such as facilitating event logistics.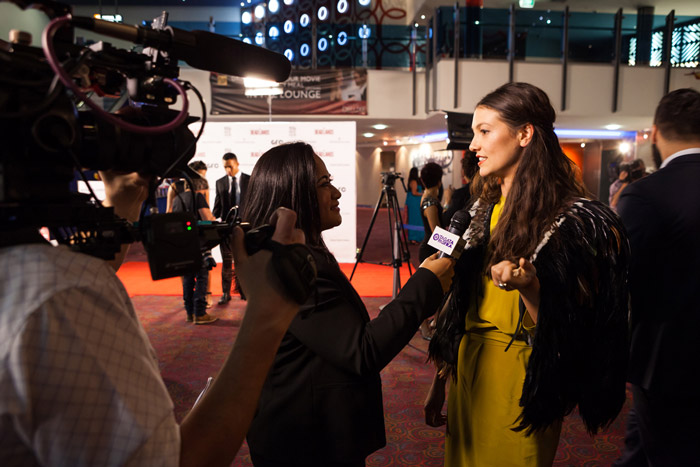 Raukura Turei speaks with Tagata Pasifika on the red carpet of The Deadlands preview. We worked to ensure the premiere garnered maximum exposure. All major TV networks; TVNZ – One News and Te Karere, TV3 News, Maori TV and Tagata Pasifika conducted live crosses from the red carpet. Radio and Print press were also in attendance and conducted soundbite interviews or photographed the event.